The Call for Scores is open to all composers with any nationality, race, and age. The selected works will be performed by a professional pianist (the artist will be announced soon) to be published digitally worldwide through various online music platforms. The following items need to be considered in order to be eligible for the competition:
Compositions for piano solo with or without electronics (max. 3 works)
Compositions less than 10 minutes
Composed after 2012
The panel may ask the applicants to submit a statement letter to show the originality of the submitted work. Pieces that have been performed, recorded, or awarded a prize already are also eligible for submission into the Competition. Any personal styles and musical idioms are welcome. Scores can be handwritten but the computer notation scores would be appreciated.
Deadline: Dec. 15th, 2020
Please send the materials to the following email address with the subject of "2021 PIANO- last name": [email protected]
Compositions (max. 3 works)
Bio (less than 250 words)
Photo (B&W)
Program note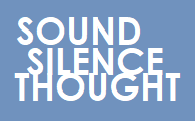 SOUND SILENCE THOUGHT TEAM