Electronic & Electroacoustic Vol. 1
Mirjana Nardelli
Mirjana Nardelli graduated with honors in Electronic Music from the O. Respighi Conservatory of Latina. She completed her studies with a Master's Degree, attending the Pôle Supérieur d'Enseignement Artistique de Paris where she studied with Denis Dufour along with Luigi Ceccarelli, Francesco Antonioni, Elio Martusciello and Jonathan Prager. She's attending a traineeship in the Electroacoustic Music Studio (SME) of the Academy of Music in Cracow with Marek Choloniewski. She took improvisation courses held by Roberto Bellatalla. She attends the stage "Vivre avec les sons" of Michel Chion and Lucie Prod'homme. Founder along with Francesco Altilio and Cristian Maddalena of the ecor ensemble project which received numerous awards. Active member of the orchestra OEOAS from Naples conducted by Elio Martusciello. Her works have been performed in: Gallery of Modern Art in Rome, New York City Electroacoustic Music Festival, ICMC 2018 (Korea), Conservatory of Naples, Conservatory of Bologna, Romaeuropa Festival, Forum Wallis Ars Electronica (Switzerland), Acousmonium San Fedele (Italy), SMC 2017 (Finland), Tempo Reale (Italy), University of Greenwich (UK), University of the arts of Essen (Germany), Universidad Nacional Autónoma de México, Festival Mixture (Spain), Festival Exhibitronic (France), Macro museum (Rome), Solvay Center (Krakow).
Malaise
Water splashes everywhere, hitting bodies. Faces and muscles twist in tension, against the cold and violent force. The characters huddle together in an attempt to survive, the mere fact of standing becomes an intense physical struggle. Malaise. The composition is inspired by a work by Bill Viola.
Andre Perim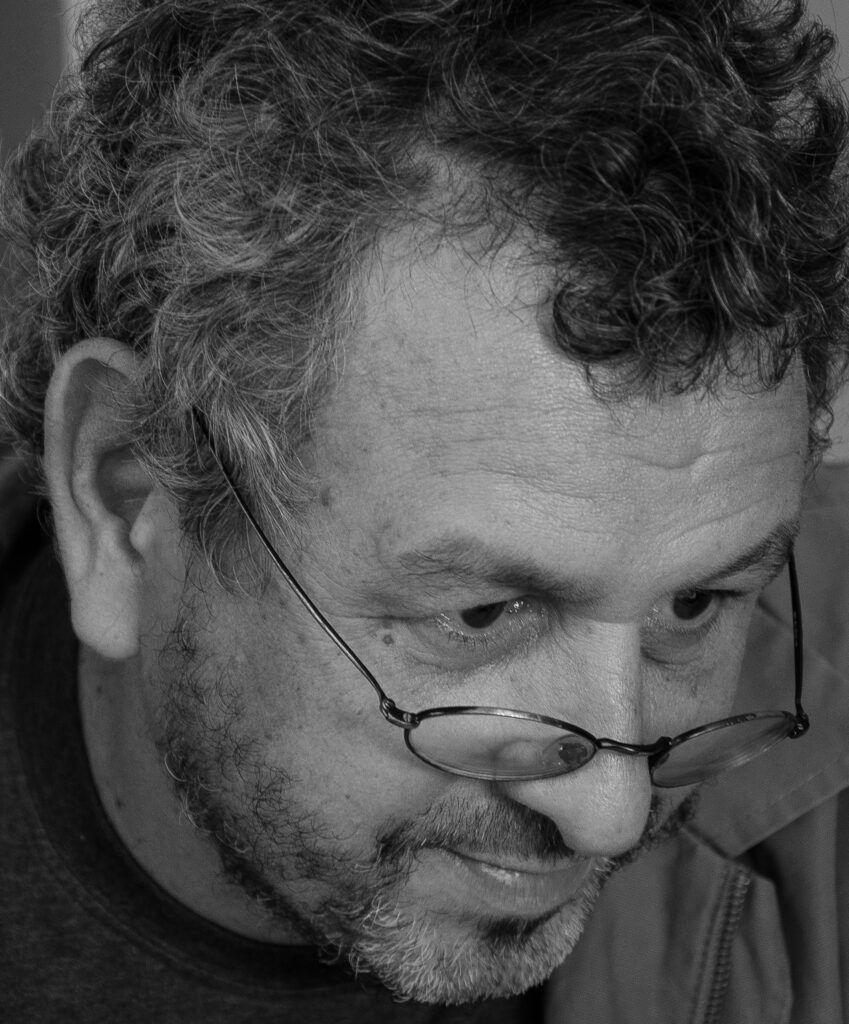 Andre Perim is a Musician, Composer and Multimedia Artist. His work is a melting pot that includes electronic, electroacoustic music, ambient and afro Brazilian rhythms among other influences.
Coagulation
is an electroacoustic stereo composition based on the process of Alchemy. It is stated as the seventh and last stage of Alchemy (Calciniation. Dissolution. Separation. Conjunction. Fermentation. Distillation. Coagulation). The process of composition was made by the multiple derivations of a single sound found in a harsh recording through the dematerialization of sound and resignification of noise. The composition was produced from March to May 2020.
Robert McClure
Robert McClure's music attempts to discover beauty in unconventional places using non-traditional means. Visual art, poetry, the natural world, neurological and mathematical concepts are all elements that influence McClure's works. His work has been featured at festivals including NYCEMF, the Beijing Modern Music Festival, the Toronto International Electroacoustic Symposium, SEAMUS, IDRS, ISCM, and ICMC.
His works may be found through ADJ.ective New Music LLC, Bachovich Music Publications, Imagine Music Publications, Innovative Percussion, Media Press, Inc., Resolute Music Publications, and Tapspace Publications as well as on the ABLAZE, Albany, and New Focus Record labels.
In addition to his composition activities, Robert is the host/producer of the ADJ.ective New Music podcast, Lexical Tones; a weekly conversation with a guest composer, performer, and/or artist creating new works of contemporary art/music that focuses on aesthetics, technique, process, meaning, perception, and the musical origins of the featured guest. The podcast can be found on iTunes and Soundcloud.
Robert received his doctorate from the Shepherd School of Music at Rice University where his primary mentors were Shih-Hui Chen, Arthur Gottschalk, and Kurt Stallmann. Robert has previously held positions at the Shanghai Conservatory of Music and Soochow University in Suzhou, China. He currently serves as an Assistant Professor of Composition/Theory at Ohio University.
in excess
explores the vast amounts of waste humans produce on a daily basis. This general observation was magnified during my time living/working in China. Excessive packaging accompanied nearly all products in a vain attempt to elicit a feeling of luxury in the consumer. This plastic packaging served as the primary sound producing material. Plastic sounds are put through numerous processes, both sonically and spatially, in an effort to overwhelm the listener just as physical plastic are overwhelming the Earth, particularly the ocean. Waves of plastic swirl around the listener while other plastic sounds have been filtered and colored with pitch; tainted. This work was written in conjunction with the oboe solo, "struggling". The two pieces can be performed simultaneously under the title, "struggling, in excess". Taking cues from the oboe solo, balloons were used to simulate multiphonics; an important sound character for "in excess".  The balloons scream through the din of plastic as their last breaths are extinguished under the weight of our excess.
Emily McPherson
Emily McPherson's work includes a wide variety of instrumentation across different styles including acoustic solo, large and small chamber ensembles, electronics via fixed media and live electronics, as well as mixed ensembles. Her works have been performed throughout the United States in Indiana, Kansas, New York, Michigan, Oklahoma, and Ohio and internationally by students at the Xi'an Liangiiatan International School in Xi'an, China (2019). She is currently working on a commission for the Women's Wind Ensemble at University of North Carolina at Greensboro for the She Can/We Can Festival (Spring 2021). She holds her B.M. in Music Composition from Bowling Green State University where she studied under the instruction of Drs. Elainie Lillios, Marilyn Shrude, Mikel Kuehn, and Christopher Dietz. McPherson is currently studying at Penn State University for her M.M in Music Composition with Dr. Baljinder Sekhon.
Phosphenes I
for stereo fixed media is composed entirely of recorded and processed Beyblade sounds. Let it rip!
Rodrigo Pascale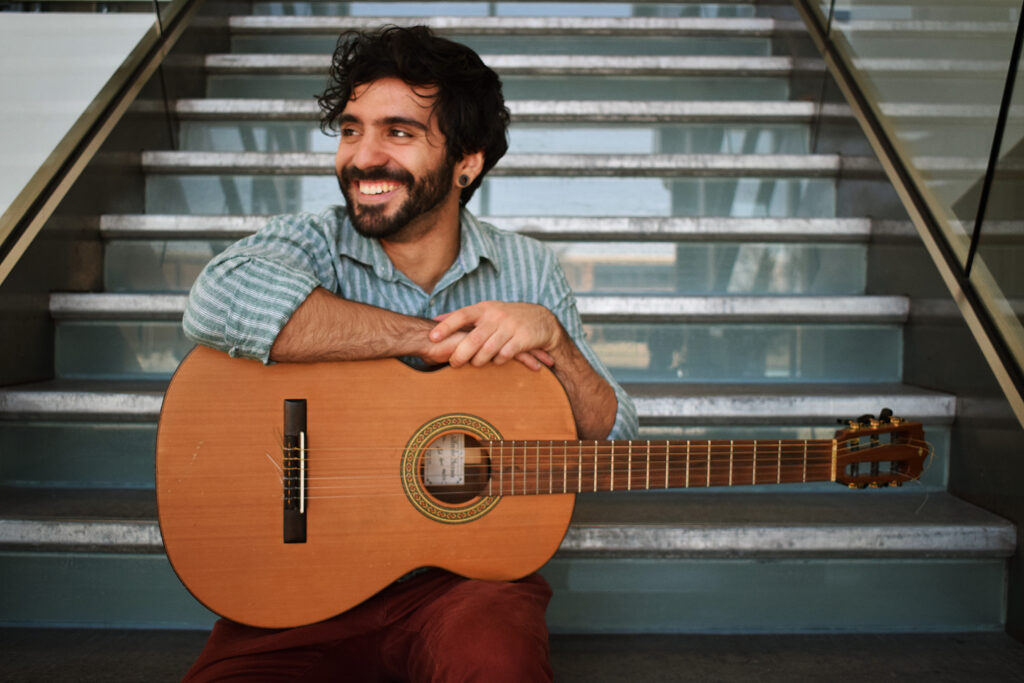 Rodrigo Pascale (1996) is a Brazilian composer based on Michigan. Pascale graduated in composition at the Federal University of Rio de Janeiro (UFRJ) in 2018. During his stay in Brazil, he had some works selected to several regional recitals and national events. Among them, the XXIX Panorama da Música Brasileira Atual stands out. He also had works performed by other important Brazilian ensembles, such as UFRJ Sax Ensemble, UFRJ Brass Quintet and Duo Adour (Soprano and Guitar). Nowadays, he is pursuing his master's degree in Composition at WMU. In 2020, Pascale had some of his works selected for the 2020 MUSLAB Exhibition (Mexico) and for the Espacios Sonoros 2020 Festival (Argentina). One of the marks of his last works is the use of antagonistic approaches to convey conceptual ideas through his music.
Discontinuous Mediation I
The concept behind Discontinuous Mediation I was born from reflections on the relationship between the concrete and the virtual and possible mediations made to understand the world – the way it is. In contrast to the virtual binary environment, reality is expressed in a continuous way, therefore, machines constrain in translating the physical world into their language. Hence, the composer developed a discontinuous procedure to understand the object "guitar" that is represented by this work. A collection of sounds was recorded and organized respecting a previously determined segmentation, building a structure totally biased by this mediation. In this composition, the discontinuous and continuous universes crash and coexist, as the first trying to represent the last.
Paul A. Oehlers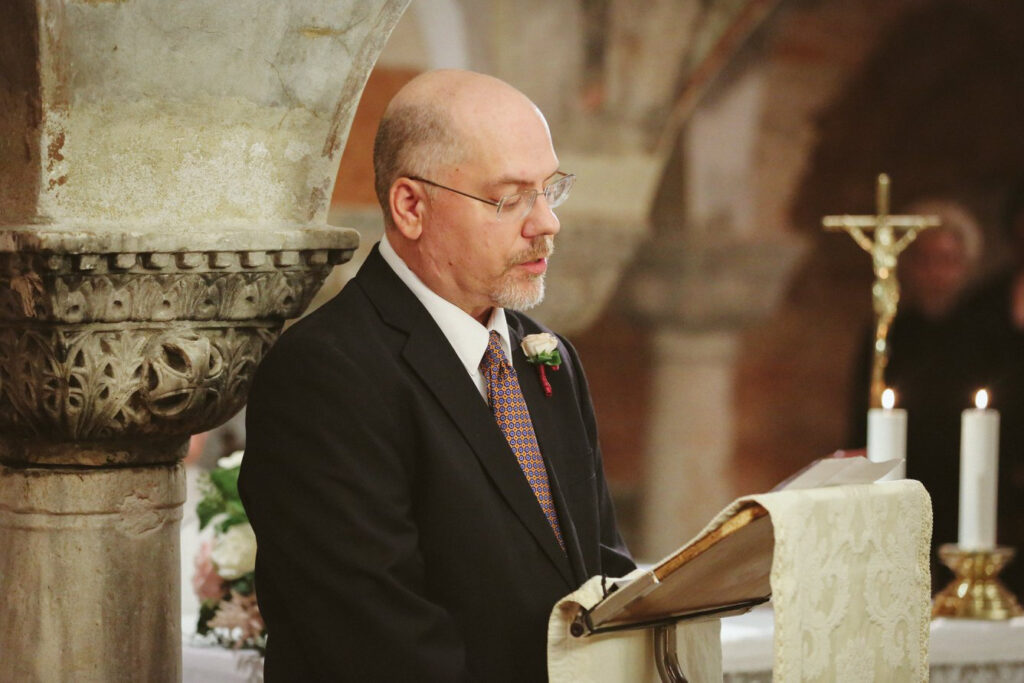 Paul A. Oehlers is most recognized for his "extraordinarily evocative" film scores. (Variety) Films incorporating his music have won the Grand Jury Prizes at the Atlanta International Film Festival and the Hamptons International Film Festival. His music has also appeared in broadcasts on PBS, NBC, and other commercial venues. As a composer of concert music, Paul's compositions have received hundreds of performances in the United States and abroad. For his achievements in concert music composition, Paul was awarded the 2006 Margaret Lee Crofts Fellowship from MacDowell. He is currently Associate Professor of Audio Technology at American University in Washington, DC.
Tidal
Written while on sabbatical at American University, Tidal is an exploration of symmetrical structures and timbral relationships in electroacoustic sounds. The piece mirrors tidal patterns and other repetitive but dynamic patterns.
Wang Xiaoxuan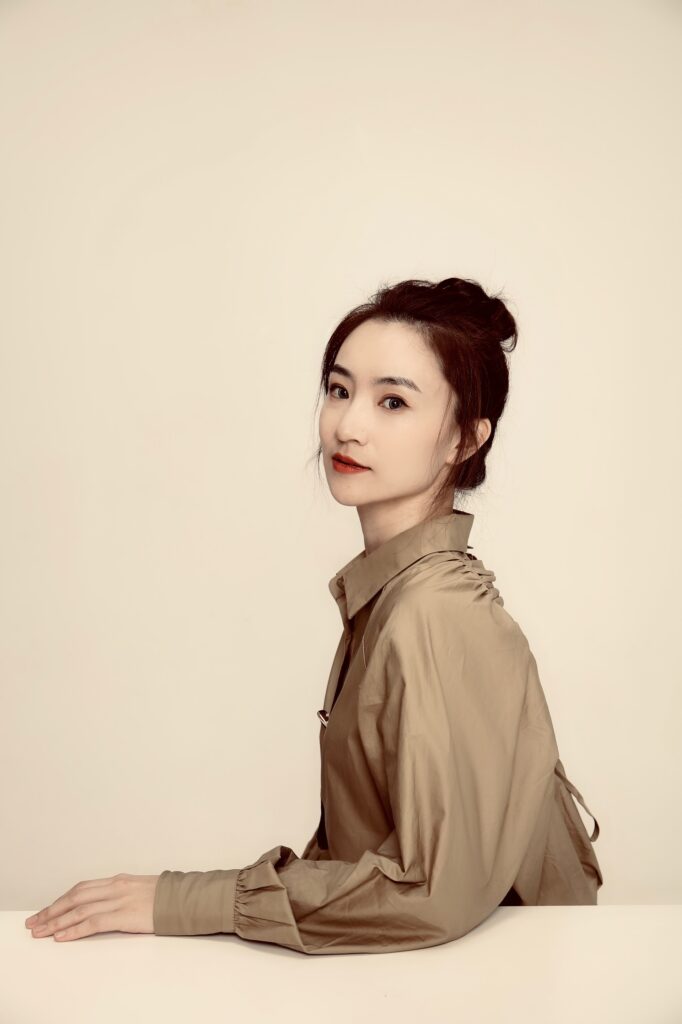 My name is Wang Xiaoxuan. I was born on April 25, 1984. I am A Chinese. I graduated from Shenyang Conservatory of Music, composition major. Now I am a teacher of music theory course in Shenyang Conservatory of Music. I focus on the creation of various types of music, such as art songs, chamber music, electronic music, choral music and so on, some of which won domestic and international awards. Because of the Piano Quintet " Chinese impression " , I won the honorary nomination of International composition competition for women composers 2019 in British Brixworth. I deeply love Chinese music culture and I am keen on using the music materials of my own nation, including the national modes and the unique timbre sample of national musical instruments, to create music and pursue the integration of technology and art.
Chess Charm
Chinese go, a strategic two player chess game, was called "chess" in ancient China and "go" in the West. has a long history and is very popular in Asia. Chess contains the rich connotation of Chinese culture, it is the embodiment of Chinese culture and civilization. Guqin, also known as Yao Qin, jade Qin and Qixian Qin, is a traditional Chinese plucked string instrument with a history of more than 3000 years. It belongs to the silk of eight tones. Guqin has a wide range of sound, various playing methods and unique timbre. Based on Logic Pro X platform, this work selects Guqin timbre sampling and uses relevant audio processing technology to depict the tactics and psychological game process of the rivels, so as to sublimate Traditional Chinese culture in modern music.
Nicolás Rodríguez
Nicolás Rodríguez Born in Buenos Aires, Argentina. Composer, professor and guitarist. He graduated from the Conservatory of Music "Alberto Ginastera" in Buenos Aires. He studies music composition and electroacoustic music with composer and Maestro Jorge Sad and studies Analysis and Composition of Contemporary Music with composer Fernando Maglia and the composer Sandra Gonzalez. His work "El diálogo entre los diálogos", for soprano and electroacoustic, was first performed at the "Nuevas músicas por la memoria" festival IV edition (2014) and participated in the "New York City Electroacoustic Music Festival" (2015), supported and declared of Cultural Interest by the Culture Ministry of Argentina. Several electroacoustic works of his authorship participated in international festivals such as "Exnihilo" festival, México (April 2015); "Soundscape International Symposium" Italy (May 2015); "Art & Science Days", France (June 2015); "Zeppelin 2015" festival, Spain (Oct]uber 2015); "Muslab" festival, México (December 2015 – 2016) Ai – Maako festival (Chile 2016). He is a member of the Electroacoustic Music Laboratory of the Conservatory "Alberto Ginastera". In 2016, he won the first prize for his electroacoustic work "El viento será eterno" granted "Fundación Encuentros Internacionales de Música Contemporanea". Recently, His work "Encuentro al viento final" was first performed at the Electroacoustic Music Festival of the Catholic University in Chile. Nowadays, he teaches Electroacoustic Media at the Conservatory of Music N ° 1 of San Miguel and he is a member of the Destellos group, under the direction and coordination of the renowned composer of electroacoustic music Elsa Justel.
Encuentro al viento final
This work is part of the "Nuevos Ícaros" cycle; it is built through the sounds that I discovered on a trip to the North of Argentina. Among the many sonorities of this region, the wind sound qualities led me to think of a poetic where the wind not only be used as sound material but as a formal part of the piece. This work integrates small particles and flow of the scorching wind.
Francesc Llompart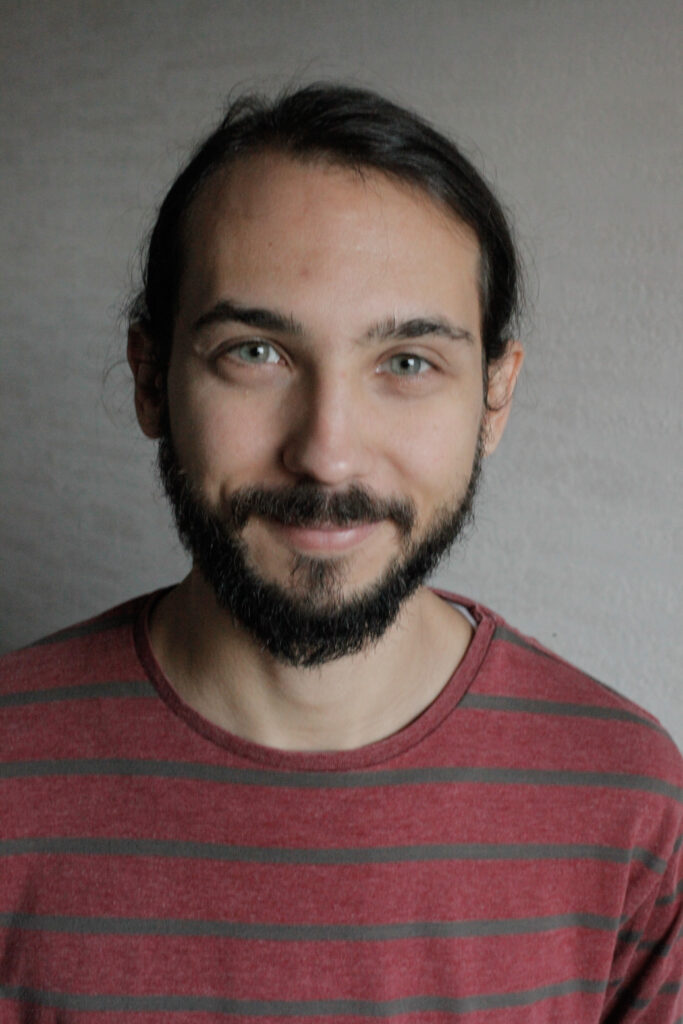 Francesc Llompart Pons Maó (Menorca), 1987. He begins studying composition at Esmuc (Barcelona) in 2005 under Bernat Vivancos and Lasse Thoresen and, during a one-year long Erasmus stay at Basel in 2008-2009, he studies under Georg Friedrich Haas. Later, he attends the Master in Sound Art at University of Barcelona and begins studying electroacoustic music under José Manuel Berenguer. His music has played in festivals like "Hilltown New Music Festival" (Ireland), "Encontre de Compositors" (Mallorca), "Mixtur" (Barcelona), "Zeppelin" (Barcelona) "New York City Electroacoustic Music Festival" (NY), "Ecos Urbanos" (Mexico), "OUA Electroacoustic Music Festival" (Osaka), "MUSLAB" (Mexico) and ME_MMIX (Mallorca), among others, and in the radio on "Ars Sonora" (RTVE) and "Espais Oberts" on Catalunya Música, radio station which the composer represented in the UER radio art contest "Palma Ars Acústica" in 2014. As composer and performer he has played in contemporary, improvisation and electronic music ensembles such as Discordian Community Ensemble, Lata Ensemble and Meandering Tear.
De temperatures i ordres
is a piece that deals with very sparse material consisting of clicks, silence, plain tones and noise and explores the concepts of temperature and collective behavior of this material as means of structuring the discourse. As if these little sounds—that in the beginning collect around the extreme registers and end condensing into the middle register—were molecules rearranging themselves under different conditions, they form chains, clusters, gestural units and isolated objects. These different structures change the overall behavior of the sound, moving between states of crystallization, liquid flow and vaporous dissipation.
João Pedro Oliveira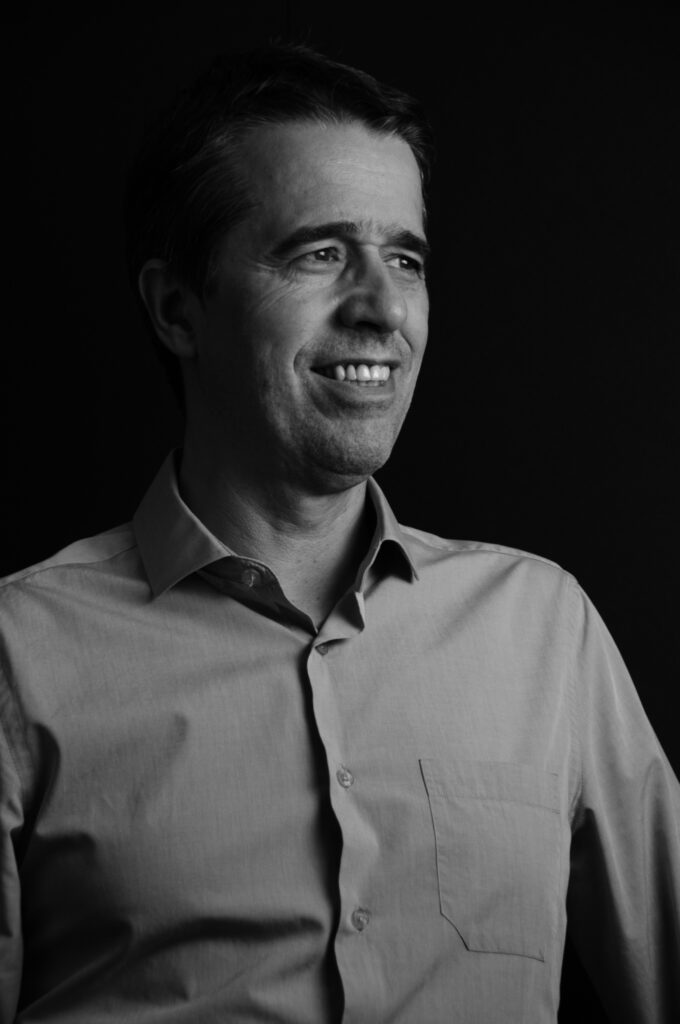 Composer João Pedro Oliveira holds the Corwin Endowed Chair in Composition for the University of California at Santa Barbara. He studied organ performance, composition and architecture in Lisbon. He completed a PhD in Music at the University of New York at Stony Brook. His music includes opera, orchestral compositions, chamber music, electroacoustic music and experimental video. He has received over 50 international prizes and awards for his works, including three Prizes at Bourges Electroacoustic Music Competition, the prestigious Magisterium Prize and Giga-Hertz Special Award, 1st Prize in Metamorphoses competition, 1st Prize in Yamaha-Visiones Sonoras Competition, 1st Prize in Musica Nova competition. He taught at Aveiro University (Portugal) and Federal University of Minas Gerais (Brazil). His publications include several articles in journals and a book on 20th century music theory.
N'vi'ah
is an Old Testament word meaning prophetess. A prophetess conveys one or more divine messages often in the form of inspired songs. And many times her words are cryptic, requiring interpretation or even translation. This work uses isolated phonemes as musical material. Intelligible words are not articulated, leaving to the listener the imagination of what their contents and meanings could be. N'vi'ah was commissioned by the Ibermúsicas Project, and composed at the Human Interaction Laboratory – Diego Portales University in Santiago de Chile. It is dedicated to Federico Schumacher.